Welcome
Cornell Public Library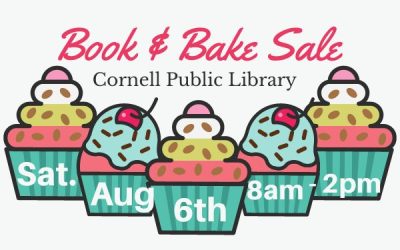 Sat Aug 6th 8:00am - 2:00pm The Cornell Public Library and the Friends of the Library will be holding a used book, movies, music, and bake sale to raise money to support the library.  Anyone wishing to make donations of baked goods can drop them off at 8am at the...
read more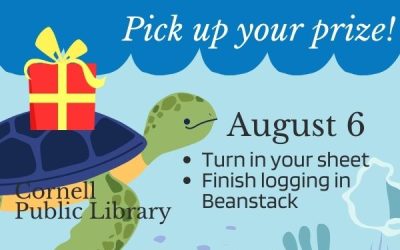 Return your sheets or make sure you have everything logged in Beanstack by 2:00pm August 6th. Then pick up your prize at the library for all your hard work this summer! If you can't stop by on the 6th, you can any day before that also. The top reader in each category...
read more
Browse New Titles
Click to view all new materials.
Call the library 715-239-3709 or search the catalog to request titles. 
Contact Us
Have a question or need assistance in finding a resource? Send us a note and we will get back to you shortly.