Reader's Advisory & Digital Library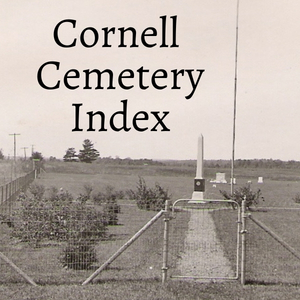 Recently work was completed on updating the Cornell Cemetery Index along with an aerial map. 
The Chippewa County Genealogical Society indexed the Cornell Cemetery in 1991. Gravesite information from new gravestones were added in 2020.
This effort was undertaken for the benefit of living relatives, friends, and community members, near and far.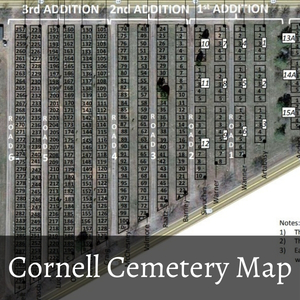 Cornell Cemetery Map Courtesy of Mary (Flood) Carlson and Doug Carlson.
Revised Mar 27, 2018 with the overlay of four plats on aerial.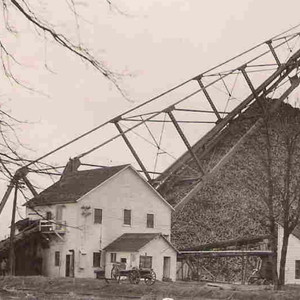 Central Wisconsin Digitization Project, Clark County Historical Society, Crandon Public Library Local History, Marathon County Wisconsin, Three Lakes Genealogical Society, Merrill Historical Society, Tomahawk Historical Society, University of Wisconsin Digital Collections, Withee Public Library…
Resources & Lifelong Learning