Welcome
Cornell Public Library
Funding for these devices is supported by the Emergency Connectivity Fund Program. The performance of the hotspot will vary depending on the location and coverage in your area. Data usage is unlimited, but the content is filtered to not allow web access to adult...
read more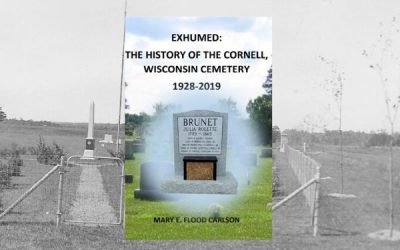 A new resource for history and genealogists from author Mary. E. Flood Carlson. Exhumed: The History of the Cornell, Wisconsin Cemetery 1928-2019 After retirement, Mary E. Flood Carlson's mission focused on discovering Cemetery Directories on site. She and her spouse...
read more
Browse New Titles
Click to view all new materials.
Call the library 715-239-3709 or search the catalog to request titles.
Contact Us
Have a question or need assistance in finding a resource? Send us a note and we will get back to you shortly.